Lighting the bridge
We're delighted to have been helping CITU to develop a lighting scheme to bring out the best in this stunning architectural feature in the twilight and through the night.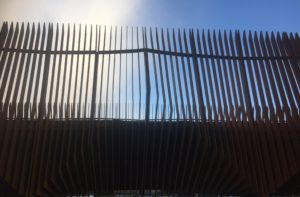 Due to the location on the river, the impact on the wildlife, bats in particular, was considered in the design process. The design also ensured sufficient light is provided for safety, and that the features of the structure are enhanced.
We love the finished design, you can read more about it here.