Meet our Team – Jim Wild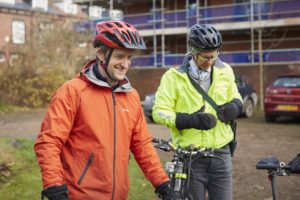 Jim Wild is a very busy member of our workers co-operative, he is a LEDA Director, Senior Engineer, and mentor. Jim has a strong vision for our co-operative's future, to be recognised as a leading Sustainable design practice in the North, and he supports developments in the co-op in a direction in line with our values. I managed to track him down this week for a quick chat, to tell me more about one of our biggest projects, York Housing Delivery Programme, with Mikhail Riches, CIVIC and Urbed among the impressive design team line up.
Jim's work securing the York project was integral from the outset, so I asked him how we came to work on such an inspiring and forward-thinking scheme. "We had heard about the project from a number of Architects, and we were considering our plans, it was a competitive field. Then Mikhail Riches called us and asked us to collaborate on their bid with Urbed, and of course we did. We were delighted to be shortlisted and to develop a competition entry with them both. We had very high aspirations in our entry, aiming for fully 'Net Zero Carbon', and proposed Passive House standard for the homes. I presented our strategy, with Mikhail Riches and Urbed, to a judging panel at York Council" Jim explained to me. "It was great to be part of an ambitious and aspirational team who responded boldly to the brief, and it was great to then hear we'd won it too".
After the win there was quite a wait, but it was worth it, City of York Council had been developing their final brief with council members and the housing delivery team, and they then published a housing development manual which has formed the high-level client brief. When completed, it will be the largest Passive House scheme in the UK, and the first to target a Net Zero energy aspiration at such scale.
Involving the local community in an engagement process has clearly been important from the start, as creating new sustainable communities is another key part of the client brief. I asked Jim to tell me more about this process. "The design team and the Council met members of the public multiple times to discuss the sites and be involved with the proposals, it was great to take part in this, to actually meet the people these developments will affect. We recognise the importance of getting the feedback and getting a sense of what people really care about when we are designing homes and other buildings. It turns out that even in York where cycling is common, car parking is a very contentious issue!".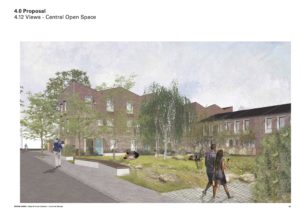 The concept of Zero Carbon is essential to our design on this project. I asked Jim to tell me more about how we calculate zero carbon emissions for a whole scheme. "We first had to define what we understood to be Zero Carbon in terms of the operational energy of buildings, and we are defining this as 'Net Zero Carbon on an Annual Basis for the total energy used by the development'. To arrive at sensible number for the biggest energy use, appliances and plug in loads – things we can't really affect much through design – we have collated data from existing low energy homes, Census and ONS data to calculate an estimate of average energy usage that we can apply to the 1 to 4-bedroom homes, we then add this to the Passive House calculated energy use, something we have much more control and certainty over" Jim explained. "Our final solution is to use individual air source heat pumps for all of the houses, and most of the flats, these will provide all the heating and hot water, and to use solar PV panels to generate energy on all suitable roof areas. These should then produce as much energy as the development demands".
Jim has been working alongside Lauren, Stuart, Connie and Matt at LEDA on the York Housing project, and you can hear more about their work on this in our previous blogs here.
You can read more about the Zero Carbon plans in the York housing programme here.
Finally, Jim and I discussed how working for LEDA has changed since March. "It really hit home to me how serious this was when two of our current team travelled to different countries to be with their family" Jim told me. Laia moved to Spain, and has continued to successfully work remotely in her role at LEDA, and Tristan, a work placement student, cut his placement short and moved back to France. I asked Jim how he saw us all working in the future. "I can see people continuing to work remotely for part of the time, though I think we will really value the time spent together. I have really missed the in-person design team meetings, where we can thrash out ideas collaboratively in a room together with paper and pens".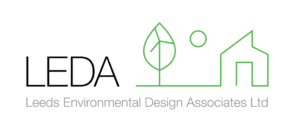 At LEDA, although we all continue to work from home, we meet daily at 11am for a virtual tea or coffee break. I remember this being Jim's idea, and I personally value the brief, daily, informal gathering we have created. We also use Loomio for discussion, proposals and polls, which has been a great resource for us to continue to operate as an effective democratic workers co-operative. "In many ways we are more co-operative now" Jim expressed. "We are more organised in our working groups, meeting more regularly and making more decisions". It is great to hear some positives for our co-op during 2020, and I wondered afterwards if the time gained from not commuting has enabled us to meet more regularly in our co-op working groups. I am optimistic for the future of LEDA, as we work on inspiring and innovative projects that follow our core values, and we work collaboratively together as a successful workers cooperative.
Words by Louise