Meet our Team – Laia Morgo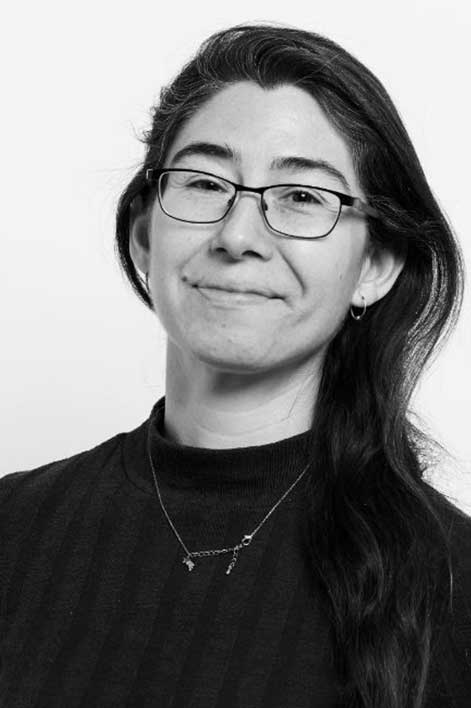 Meet Laia, a Building Services Engineer at LEDA. This week I caught up with her to chat about her current projects, what it is like to work for LEDA, and how this has changed since she joined.
Laia joined us in January 2020, with a wealth of knowledge and experience of high-performance buildings, thermal modelling and sustainable engineering. She hit the ground running and fitted into our team well, fast forward two months and the world is a different place. Laia flew to Spain in March 2020 to be with her family during the global pandemic, and continued her work from there. She had to adapt fast, and with help from friends, colleagues and family, she was able to set up her work and virtual connections so she could continue her projects. I asked Laia about her office set up in Spain. "I mostly work in the living room, it is a big space with lots of natural light from the windows, and it has the best wi-fi!" she told me, "it has been great to continue to connect daily with everyone in the cooperative, participate in team meetings and 'knowledge share' sessions".
We talked about the differences between the UK and Spain during 'lockdown' and the various restrictions. "May and June were very busy workwise, and I found it very difficult to switch off and relax, the rules during our lockdown were tough, you were not even allowed to have a walk or run unless you had a dog" she explained, "In June when the restrictions eased we were allowed out at certain times of the day, so I went walking or running by the river. It is easier now we can meet in groups of 6, and I have a big terrace outside where friends can visit me".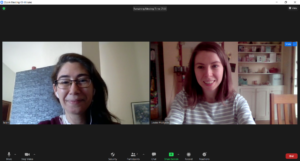 Finally, we discussed some of her projects, I asked her to tell me about one in particular. Laia is working alongside URBED on a project for Barnsley Council, to help them achieve net zero carbon by 2040. Laia told me "it is the first time I have worked on a whole town centre and surrounding neighbourhoods working towards achieving carbon neutrality, there is a lot of data, and various data collecting tools. It is interesting to see how urban planning design can work alongside something as precise and analytical as net zero calculations, and how we can collaborate to fulfil the targets. It is challenging me to think in creative ways! I'm really enjoying working alongside URBED on this project, seeing theories and concepts supported by numbers".
I always love discussing LEDA's sustainable and ambitious projects with my colleagues, you can see more of our previous projects on our projects page. And you can read my previous blog posts about others in our team – Connie and Matt on our blogs page.
Words by Louise