Zero Waste week September 2019
LEDA took part in Zero Waste Week this year which fell on 2nd to the 8th September. There were many interesting discussions in the office about how we can all reduce our waste and the simple changes we can make to reduce the amount of rubbish going to landfill or the incinerator. The environment is a subject that all of us feel strongly about, so it was good to see everyone actively taking part and engaging with the issue.
Some of us felt it helped to see our waste as a hierarchy, see the image below which was shared by www.zerowasteweek.co.uk  It has 'Landfill' at the bottom as the least favourable option, and 'Recycling' just above that. We are fully aware that recycling has its own difficulties and environmental impact, and taking part in zero waste week has been a good way to remember this.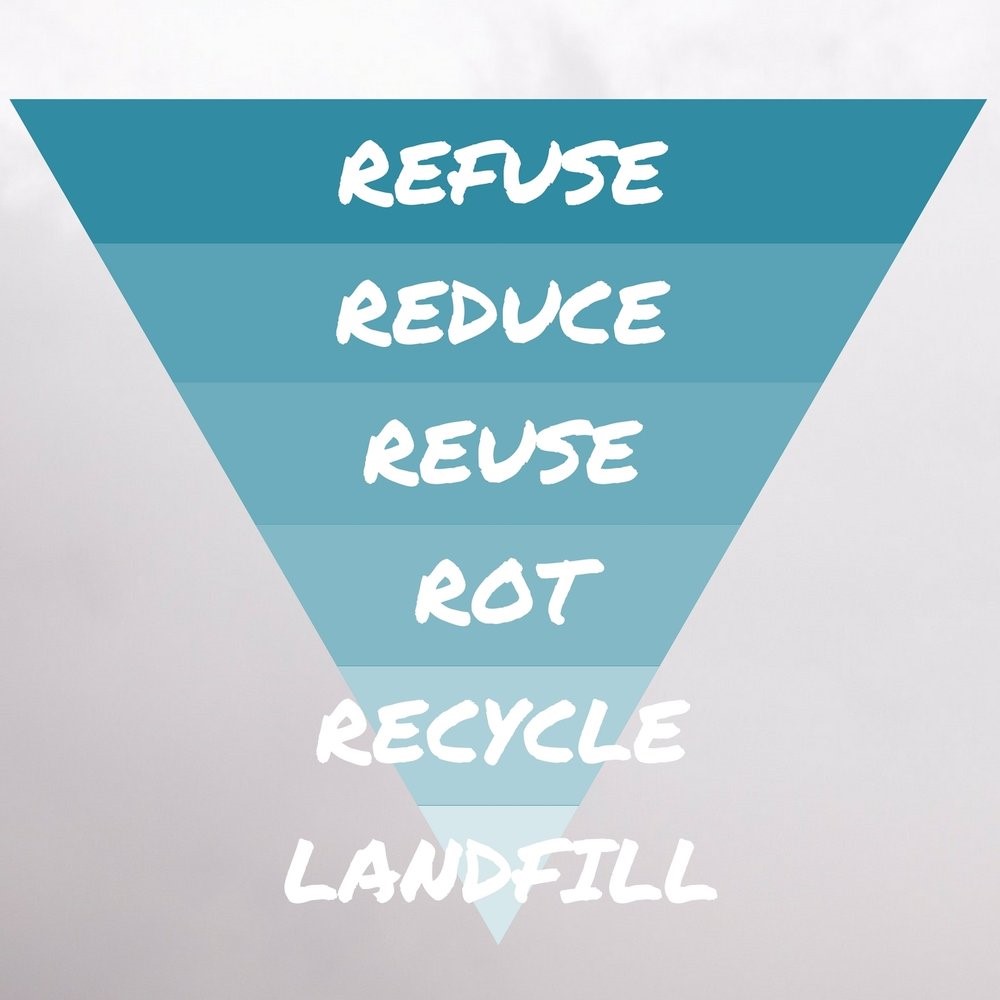 These are five things that we learnt by taking part in zero waste week…
We can change the tea and coffee brands we use to reduce our waste. We get through a lot of tea and coffee!
Everyone made an effort to bring in homemade lunches and this is a good habit to keep up. We even enquired at our local deli if they could put food in our own containers, which they agreed to.
Many of us made homemade cakes to reduce the amount of shop bought biscuit wrappers going to landfill, this was a particular bonus of the week! I hope we can keep this one up…
We now recycle more things, such as crisp packets and tetra paks, which we collect together and take responsibility to send to the appropriate recycling facilities.
Many of us agreed that the changes we made would be easy to keep up and integrate into our home lives. Starting with refusing packaging in the first place!
Overall, zero waste week was an interesting challenge which inspired lots of thought-provoking conversations in the office. It is good to remember that no one is perfect when it comes to our waste, but if we all make small changes to our daily lives then it can make a big difference.